Femi Fani-Kayode, Wife Separate Over Domestic Violence Allegation
According to blogger, Stella Dimoko Korkus, former Minister of Aviation Femi Fani Kayode and his wife Precious Chikwendu have parted ways.
According to the blogger, insiders allege the separation is as a result of extreme domestic violence allegedly suffered by Precious.
The Insiders confirm that Precious moved out months ago but without her four sons as the former Minister has taken custody of the kids and put them under the care of a nanny with strict instructions that Precious not come near the house they shared as a couple.
Source – Wuzup Nigeria
Popular Nightlife King Accused Of Sexually Molesting His 5-Month Old Baby
A 24-year-old woman, Diana Faith, has called on the Lagos State Government, Inspector General of Police (IGP), and other relevant authorities to investigate her husband, Temidayo Lucky Kafaru, aka Lascatter, for allegedly sexually molesting their five-month-old baby, among other offences.
Guardian News reports that Faith alleged that her estranged husband, raped her maid who is a minor and also molested his baby by putting his manhood in the baby's mouth.
Reports indicate that the legal counsel to the wife, Bamidele Ogundele, reported the case to the Domestic and Sexual Violence Response Team (DSVRT) at Alausa, Ikeja and Temidayo was invited, but he didn't show up.
Source – Kemi Filani 
Kanye West Urinates On Grammy Award
American rapper, Kanye West has shared a video of himself seemingly peeing on his Grammy award, after placing it in the toilet bowl.
Kanye is known to be bipolar and frequently goes on various Twitter tirade episodes.
Kanye West urinates on grammy award.#LayconGoingNowhere #bbnaijapic.twitter.com/CY0nH2X7IP

— #BBNAIJA | Lailasnews.com (@Lailasnews_com) September 16, 2020
New Evidence Submitted Against Hushpuppi
Ahead of Ramon Abbas a.k.a Hushpuppi's trial on October 13, 2020, new evidence has been submitted against the popular Nigerian alleged internet fraudster.
The new evidence shows how he used his personal email to register on a website "whizzlog" which is a market place for buying US bank logs and money laundering.
Source – Lailas News
Ozo Wins Brand New Car In Big Brother Naija House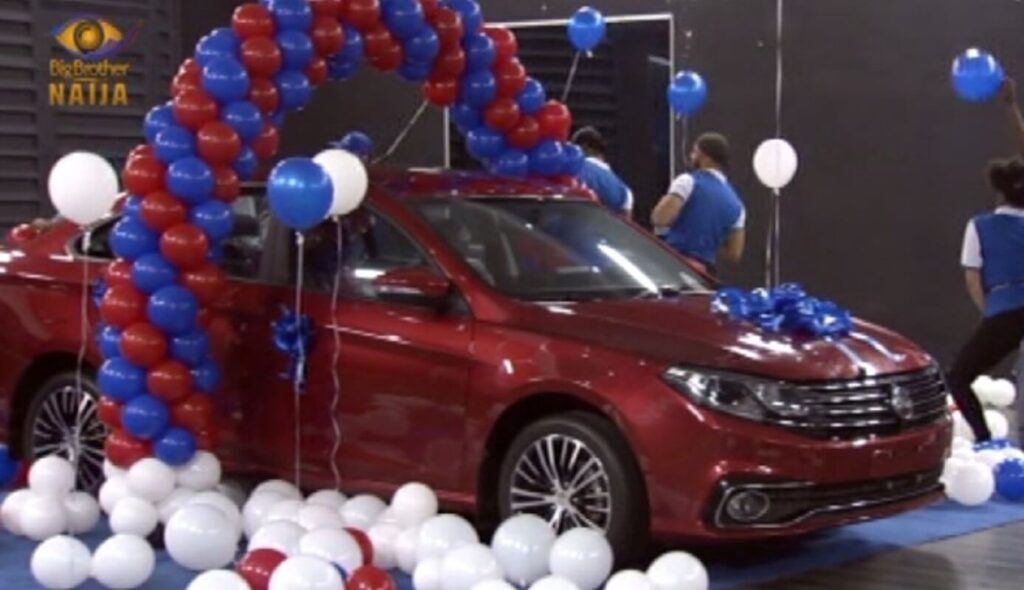 BBNaija housemate Ozo has emerged winner of the BBNaija Innoson Motors challenge and has been subsequently rewarded with a brand new 2020 IVM Caris.
As the winner of the 2020 BBNaija Innoson car task, Ozo was also given the big golden star balloon attached to his car prize.
Innoson Motors or Innoson Vehicle Manufacturing (IVM) is the indigenous Nigerian auto brand focused on producing affordable and durable vehicles for Africans with the aim of preventing the importation of used cars to Africa.
Source – DNB Stories
NLC Issues Two-week Ultimatum To FG To Reverse Fuel Price And Electricity Tariff
The Nigeria Labour Congress (NLC) has issued a two-week ultimatum to the Federal Government to reverse the hikes in the fuel pump price and electricity tariff or face civil unrest nationwide.
The union issued the warning at its Central Working Committee meeting on Wednesday, September 16, 2020.
In a communiqué read by the President of the union, Ayuba Wabba, the NLC said the ultimatum takes immediate effect, adding that it would mobilize its members nationwide for a protest after its expiration on Monday, September 28.
Source – Pulse Nigeria
Blasphemy: UNICEF Condemns Imprisonment Of 13-Year-Old
The United Nations Children's Fund (UNICEF), has condemned and sought the immediate reversal of the 10-year imprisonment with 'menial labour', handed down to 13-year-old Omar Farouq by the Kano State government.
Farouq was sentenced by the Kano State Sharia Court at Feli Hockey, Kano, having been found guilty and convicted of blasphemy on August 10.
Expressing deep concerns over the sentencing, UNICEF Representative in Nigeria, Peter Hawkins said it was not only wrong but "negates all core underlying principles of child rights and child justice that Nigeria and by implication, Kano State, has signed on to."
Source – The Nation