A few hours ago, a twitter user @jimenez_cartel posted an emergency message about her missing sister who was a student at the Abubakar Tafawa Balewa University (ATBU) after a horrific flood that wreaks havoc on the Gubi campus of the institution Monday night.
"Good morning! Please if you are are in ATBU Bauchi, I need your help to find my sister. After the bridge collapse incident, we can't reach her. She is in 200level, faculty of education (chemistry education). Thank you!"
A few hours later she confirmed that the remains of her sister, whose name wasn't mentioned had been recovered, "Thank you to everyone who responded, she drowned. My sister is gone!"
Reports from the state said the incident occurred while the students were trying to return to their hostel amid the rain on Monday night and the connecting bridge between their reading area and their hostel collapsed.
A member of staff of institution was later quoted as saying that the pedestrian bridge was constructed in 2010 to carry between 10 to 15 students at a time.
Meanwhile, angry students of the university Tuesday night staged a protest against the management over their inability to repair the bridge which led to the death of their colleagues.
They claimed that the bridge collapsed due to neglect by the authorities. "It is an iron bridge.
"My roommate was among those who were returning from library to hostel when the iron bridge collapsed, we only recovered textbooks, wrappers and some of them are still missing," Daily Trust quoted one of the protesting students as saying.
Similarly, the Vice-Chancellor of the University Professor Mohammed Ahmed Abdulazeez, has announced the closure of the institution.
He also confirmed that the dead students included "three males and one female."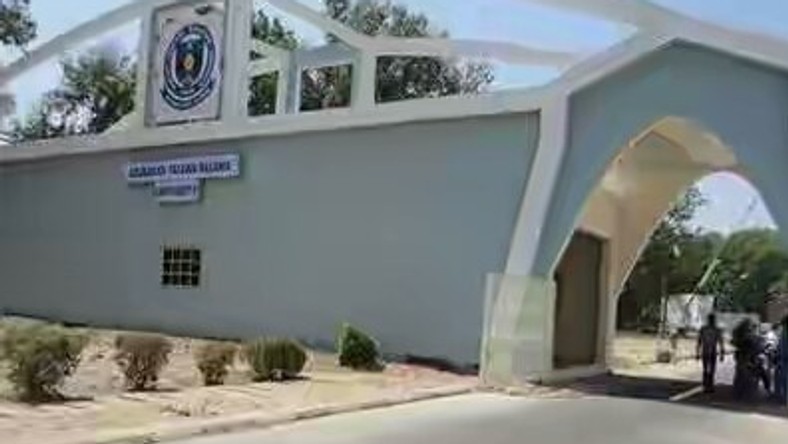 The closure of the institution according to the VC was in honour of the student who lost their lives. The reopening date has been fixed for Tuesday, August 19, 2019.